If you were wondering how Google really works, that's really the million dollar question!I normally don't write much about Google because as most of us already know "they" are a powerful force to be reckoned with. More than likely there are Men in Black Suits sitting outside my house right now, because Google knows that I am writing about Google…
Since coming on the scene in late 1996. At that time search engines like Yahoo, MSN and other conventional types of search engines ranked websites by how many times a search term was written on a page, Pretty Simple right?
 Google Comes On The Scene
In 1996 Larry Page and Sergey Brin (Google Founders) decided that their had to be a better system to analyze  websites. That's when they developed technology that is called "PageRank which counted the number of pages, the quality / importance of the pages and did they backlink to the original website. At that time the company was called "BackRub" and was later change the name to Google.
Another cool bit of information that a lot of people don't know is at the same time there was a search engine called "RankDex" that was also on the same track as Google, designing their algorithm to follow the backlink checking, PageRank process. That company eventually change their name to Baidu which by the way is located in China.
Here is a great Google graphic that shows you how Google Works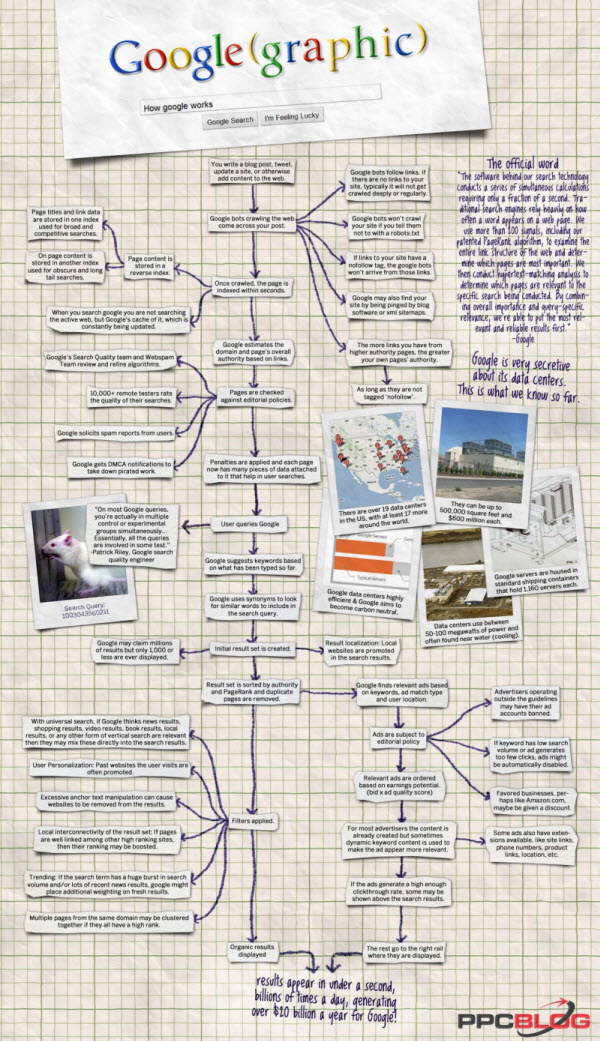 Infographic by the Pay Per Click Blog
 How Google's Evolving Algorithm Has Shaped the Web
As you can see back the 90's SEO was not had to figure out at all, it was pretty basic to understand then. But Google has continued to evolve since then continually changing how it analyzes page quality and in a lot of cases penalizing for bad practices. With all of the changes there has been some "Collateral Damage" along the way. Google's intent is to maximize the "User" experience with high quality search results.
How Google's Algorithm Changes Over Time Have Made SEO Harder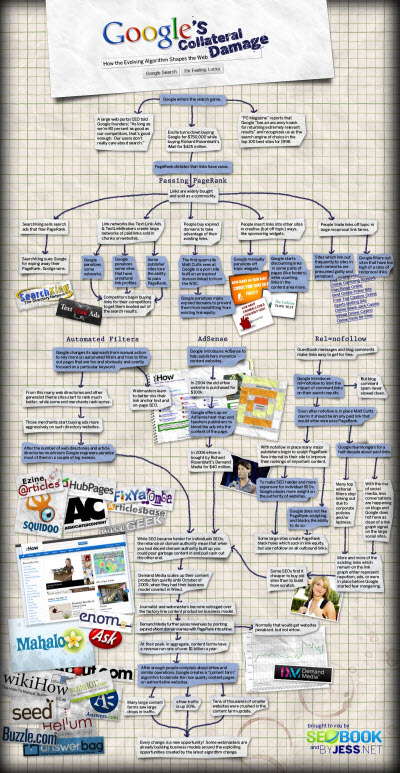 As you can see Google is pretty deep, a lot that goes on behind the scenes and it's an ever changing game with rules that change before you know they are coming. One day you wake up and what you thought you knew has changed and you may have to scrub everything and start over.
But.. you can avoid your website from being collateral damage if you know how and implement best practices all the time!
I would greatly appreciate if you commented below and shared on Facebook if you liked this post on How Google REALLY Works!
Wishing you Great Success!